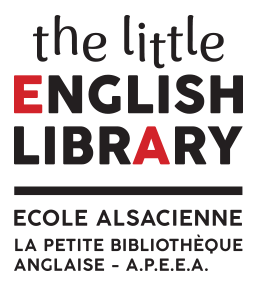 The Little English Library is a parent-run after-school activity.
Each year our members borrow over 1200 books! Films and books-on-CD in English are also available.

During the past two years, because of COVID-19, we initiated a partnership with The New York Public Library (NYPL) which has provided our members with digital access to their online collection of over 300,000 e-books and audio books!
During COVID we posted weekly story-time. Our website now has over 120 books read aloud by us, and occasionally sourced from the web. Members will receive a password to access this page on our site.
​
All students at the Petit Collège of the École Alsacienne are welcome to join the library: whether your family is anglophone, multi-lingual, or simply interested in more exposure to English,
we look forward to sharing The Little English Library with you!
​
Children must be accompanied by an adult.
​​