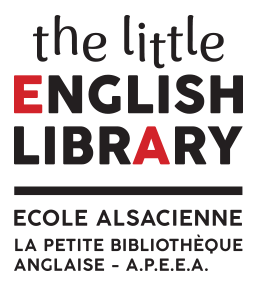 This year, due to COVID-19, the Library will continue online with a new partnership: The New York Public Library (NYPL) is providing our members with digital access to their online collection of over 300,000 e-books and audio books!
​
We will provide custom reading lists to help introduce your children to traditional and modern classics, and continue reading to your children by posting weekly story-time on our website.
​
All students at the Petit Collège of the École Alsacienne are welcome: whether your family is anglophone, multi-lingual, or simply interested in more exposure to English, we look forward to sharing The Little English Library with you!
​
The Little English Library is normally a parent-run after-school activity. Each year we aloud about 65 books and our members borrow over 1200 books!
​
In years past, we have met weekly for story-time & homemade snacks, after which the children borrow books, films and books-on-CD in English. We have over 2500 books and use the membership fees to grow our collection, and add to our new bilingual section.